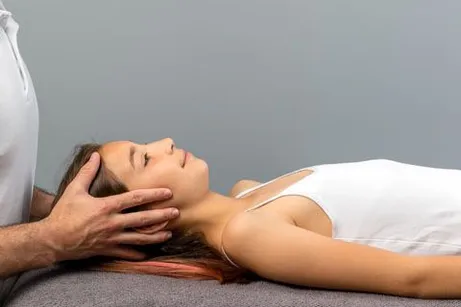 Chiropractic care is not only good for adults. It is also good for kids and is considered an excellent alternative to medications and invasive procedures in treating various conditions.
At Core Chiropractic and Wellness in Pella, we offer chiropractic care for kids to treat various conditions and improve their overall health. We are highly trained and experienced in what we do, and you can be sure your child is in safe hands when you bring them to us. Childhood can come with many challenges, such as birth trauma, colic, and insomnia, but we are here to provide a timely solution for your little one.
What Does Chiropractic Care Involve?
Chiropractic care is a treatment method where a trained chiropractor performs various techniques on a person's body to reduce pain and tension and restore the body's normal function. It focuses on the nervous system and musculoskeletal system disorders.
Children experience a lot of changes in their bodies as they grow. Some of these changes come with emotional and physical stress. Spine alignment, a technique in chiropractic care, alleviates several problems that affect kids, such as headaches, infections, and many more.
Reasons a Child May Need Chiropractic Care
There are several reasons why children may need chiropractic care. These include:
Improved Sleep
A child may have some tension in the body, which prevents them from sleeping properly. Chiropractic care gets rid of this tension, improving their sleep.
Relief from Various Conditions
Chiropractic care for children has been proven effective in treating various illnesses and conditions such as ear infections and colic. For children suffering from asthma, chiropractic care can help them get relief by correcting misaligned nerves.
Minimize Injury Risk
Kids, too, are at risk of getting injured, especially when learning how to walk. Regular family chiropractic care can keep their ligaments and joints supple, preventing the risk of getting injured.
Common Health Issues in Kids Treated with Chiropractic Care
Some disorders that can be treated with chiropractic care for kids include insomnia, colic, asthma, ear infections, headaches, scoliosis, traumas, and digestive system issues.
Is Chiropractic Care for Children Safe?
Generally, pediatric family chiropractic care is safe with the right pediatric chiropractor who is trained and certified. The risk of complications is very low when the proper protocols are followed. Pediatric chiropractors perform these techniques gently since they understand that children are delicate, to ensure they don't get hurt.
Pediatric Chiropractic Care from Core Chiropractic and Wellness in Pella
Do you feel like your child can benefit greatly from chiropractic care? Bring them to Core Chiropractic and Wellness in Pella, IA, for chiropractic care for children. We offer personalized treatment to kids and ensure they get relief from various conditions so that they can live a quality life. Give us a call at (641) 204-0029 to book an appointment with our pediatric chiropractor.