Treating Lower Back Pain
Anyone who has experienced lower back pain knows just how miserable it can make you. The pain can make it difficult to sleep, walk, work, and carry out activities you normally do without thinking about it. If you want to get back to your normal life, it helps to start with an understanding of your condition. Dr. Ross at Core Chiropractic & Wellness in Pella would like to share some of the important things you need to know regarding lower back pain.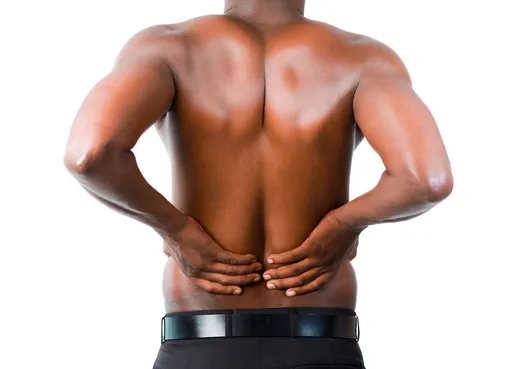 What Causes Lower Back Pain?
Lower back pain can come from a variety of issues. A common issue is overuse. For example, if you have a strenuous job that requires constant lifting or twisting, you will likely experience lower back pain. Other potential causes include:
Herniated discs
Misalignment
Sprains and strains
Issues in the joints
Sciatica
Arthritis and osteoarthritis
Pregnancy
Obesity
Injuries, such as car accidents or falls
Things You Can Try At Home
Sometimes, resting your back for a couple of days while using ice and heat therapy can play an important role in pain relief. However, this is typically only true when the cause is an overuse injury or something similar. If sciatica is to blame, gentle stretches and light exercises are better options. Seeking guidance from your chiropractor is often the best option when determining what to do at home, as we can help pinpoint the issue.
When to See a Chiropractor
Any time you experience lower back pain is a good time to see your chiropractor. However, many people put it off, thinking that the pain will go away on its own. If your pain is due to overuse, you will probably find that the pain will ease up over a few days or a week. If, however, your pain continues or does not decrease in severity, it's time to schedule a chiropractic care appointment.
What Can a Chiropractor Do to Help?
It depends on the cause of your pain, as no two people need the exact same treatment. However, some of the common treatment methods include:
Spinal adjustments to restore alignment
Massage therapy to release tension
Therapeutic exercise to stretch and strengthen the damaged area
Active release treatment to address scar tissue
Dr. Ross will also provide guidance on steps you can take at home to both prevent and address your lower back pain.
Schedule Your Appointment with Our Chiropractor in Pella, IA
You don't have to live with lower back pain another day. Call our team at Core Chiropractic & Wellness today at (641) 204-0029 or reach us through our website by using our online contact form.