When looking to provide your family with a happier, healthier life, it is essential to focus on the causes of health problems and not just the symptoms. Family chiropractic care helps provide treatment for everyone in your family, regardless of age. A family chiropractor takes care of everyone, including a pregnant mother, kids, athletes, workers, and the elderly. At Core Chiropractic and Wellness, we have shared the benefits of chiropractic care with Pella residents for many years.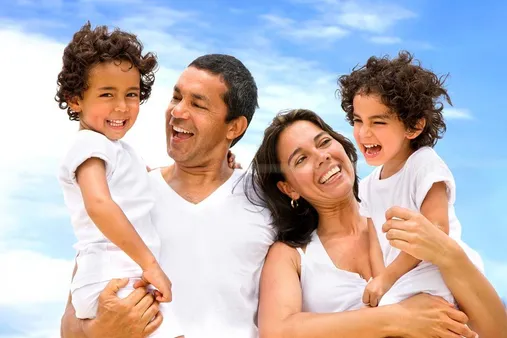 Family Chiropractic Care
Many believe that seeing a chiropractor only helps treat back pain. However, chiropractors treat the entire body and help patients with all different types of physical problems. For example, a chiropractor can help treat migraines, carpal tunnel, chronic pain, injuries, and symptoms related to some chronic health conditions. Chiropractic care involves using spinal adjustments to help adjust the spinal column position. Other treatments available may include massage therapy, acupuncture, and physical therapy. Essentially, chiropractors provide an alternative treatment method to naturally heal the body, reducing the need for pain medication.
Family Chiropractic Patients
Our family chiropractor treats people of all ages through spinal adjustments, massage therapy, acupuncture, and other treatment options. Different age groups benefit from chiropractic care in the following ways:
Newborns: Chiropractic care can help newborns recover from the stress of birth on the baby's nervous system. Chiropractors also treat toddlers and mothers.
Youths: Children lead very active lives, making them more vulnerable to accidents and injuries. Our family chiropractor can help treat youth, providing them with a healthy, functioning central nervous system.
Adults: Being an adult is not easy, and the stress associated with everyday tasks can take a toll on the body. A chiropractor can help reduce pain, increase flexibility and boost an immune system, providing overall health and well-being.
Seniors: Chiropractors provide geriatric care helping ensure older family members live pain-free lives and maintain a balanced and healthy lifestyle.
Learn More About Family Chiropractic Care Today
The Core Chiropractic and Wellness staff in Pella are waiting to help answer any questions you may have about family chiropractic care. Our dedicated and experienced team understands the need to take care of your family's overall health and wellness. Our chiropractor can help treat the root cause of your symptoms, helping boost your overall health. Call us today at (641) 204-0029 for more information on our chiropractic services or to schedule an appointment with our chiropractor.