At Core Chiropractic and Wellness based in Pella, back pain is one of the most common conditions that drive people to seek chiropractic care services from our clinic. Back pain can affect anyone, regardless of age. Back pain is often chronic, putting people under discomfort for weeks and even months.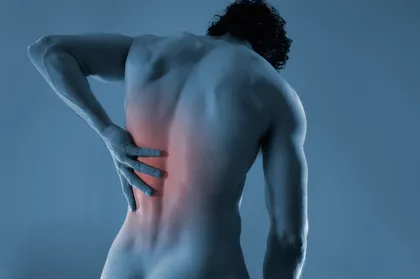 The Causes of Back Pain
Back pain is a disorder that causes discomfort or even severe pain in the back region. Back pain can be caused by many things, including:
Muscle/ligament strain: This is the most common cause of back pain. A sudden injury can cause back pain, or it may occur gradually over time as your muscles and ligaments become weaker due to age, pregnancy, lack of exercise, and so on.
Disc problems: Disk degeneration or herniated disks often result in severe pain that radiates down into your legs. They also tend to get worse over time.
Spinal stenosis: The narrowing of the spinal canal mounts pressure on the spinal nerves, causing pain and numbness.
Bone spurs: Also known as osteophytes, these bony growths develop around joints where there has been wear and tear from repetitive motion. They sometimes affect nerve function by pressing against nearby nerves.
Arthritis: Osteoarthritis (OA) can affect any joint, including the spine. OA wears down the cartilage that cushions vertebral bones, leading to joint pain and stiffness.
Osteoporosis: As you age, your vertebral bones become brittle and porous, increasing the chances of fractures.
Sciatica: When the sciatic nerve is irritated or pinched, you will experience lower back pain that radiates to one leg.
Back Pain Risk Factors
While back pain can affect anyone, certain risk factors increase its occurrence. These include:
Excessive weight gain
Lack of exercise
Smoking
Poor posture
Repetitive motion or lifting heavy objects
Prolonged sitting
Medical conditions that affect bones, nerves, joints, tendons, and ligaments
Pregnancy
How Our Chiropractor Helps Alleviate Back Pain
If back pain is troubling you, chiropractic care can provide long-lasting relief. Here are natural remedies we use to treat back pain:
Active Release Treatment (ART): This non-invasive technique involves manipulations and movements to identify regions that have sustained injuries. The technique aims at breaking scars/adhesions. Also, it promotes blood flow in the affected area, thus facilitating the body's natural healing process. It's effective for back pain treatment if the source of the pain comes from nerves, tendons, ligaments, or muscles on your back.
Spinal manipulation: This treatment aligns your spinal joints, relieving pressure on the nerves, which reduces back pain.
Stretching exercises: If the cause of your back pain is physical inactivity, our chiropractor may recommend chiropractic exercises to enhance flexibility.
Have You Been Braving Back Pain for Weeks Without Relief?
Chiropractic care can help you win the battle against back pain. If you are in Pella or the surrounding areas, schedule an appointment with us at Core Chiropractic and Wellness. We provide family chiropractic care to benefit every member of your family.